What is a text editor
A text editor is a way to edit files. This is the primary tool that programmers work with - so often people have strong opinons about them.
You should feel free to experiement with a variety of editors - but any modern text editor is good enough for now. Most students in CS61A use Sublime Text (http://www.sublimetext.com) - so that's what we're going to work with.
Examples of text editors
Common text editors include Sublime Text, Vim, Notepad++, Emacs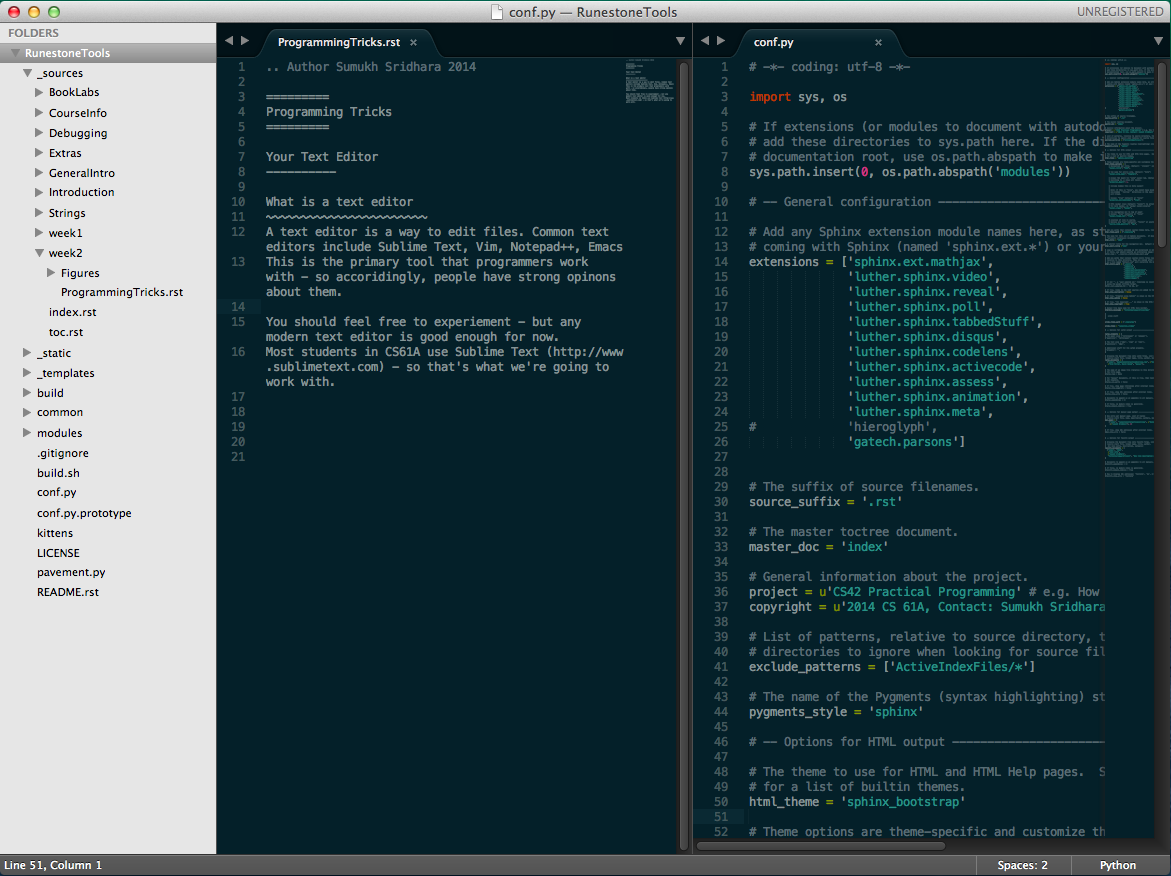 You might hear about Vim from other programmers - it's simply a command line based editor (runs in the terminal) that takes advantage of modes (insert vs. scroll) and keyboard shortcuts. It has a high learning curve so we're not going to cover it in this class.
Bad text editors (Avoid these!): Notepad.exe, TextEdit (on mac), Microsoft Word, IDLE, Python Interactive Mode.